Jeff Buxton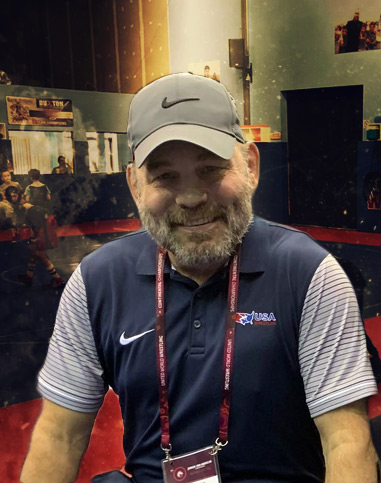 Coach Jeff Buxton is head coach of the Regional Olympic Trainer Center: Lehigh Valley Wrestling Club, and in 2019 was named coach of the U.S. Freestyle World Team.
For many years, Buxton has coached U.S. men's freestyle international tour teams which have competed in a number of different nations. He has been a personal coach and coaching staff member for many U.S. World Teams also attending and coaching at numerous U.S. National Team training camps in the last decade.
Prior to joining the Lehigh Valley Wrestling Club, Buxton was recognized as one of the nation's top high school coaches, serving three decades with the national power Blair Academy. Buxton was a coach and math teacher at Blair starting in 1982. At first, Jeff coached both lacrosse and wrestling at Blair, but eventually focused on wrestling, becoming co-head wrestling coach in 1984 and head wrestling coach in 1991.
During his tenure, Blair won 30 National Prep team titles and finished as the No. 1 ranked team in the nation 10 times.
Buxton was active in USA Wrestling's New Jersey state association, serving on New Jersey's Coaches Council and coaching with Team New Jersey at the USMC Junior and Cadet Nationals, coaching numerous national champions and All-Americans.
Buxton was an NCAA qualifier for the University of Rhode Island and a New England Conference champion. He was the Outstanding Wrestler at the 1980 Northeastern Regional Trials for the U.S. Olympic team. He was an undefeated high school wrestler for Providence Country Day School in Rhode Island.
Buxton received USA Wrestling's Lifetime Achievement Award in 2006. Buxton is a member of the Rhode Island Hall of Fame and was selected in 2009 as the first-ever NWCA "National Prep Coach of the Year," an award he won three times.
Cory Cooperman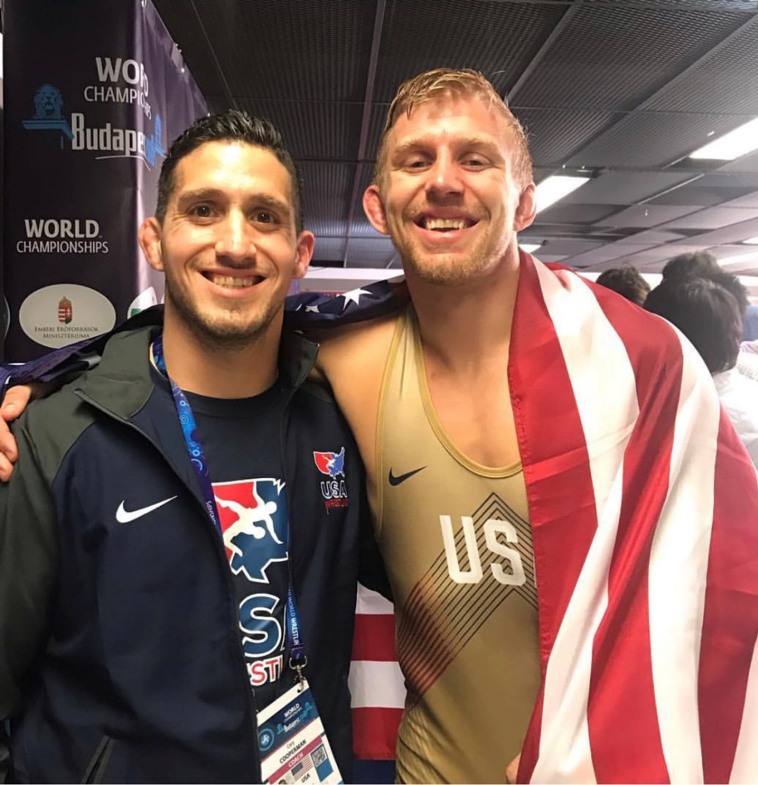 Cory Cooperman's successful track record in wrestling goes well beyond his three EIWA championships and three NCAA All-American titles.
A native of Springfield, NJ, Cooperman prepped at Blair Academy where he became just the third wrestler in history to win four National Prep titles. As a senior, he was ranked #1 in the country in his weight class. He also won two Beast of the East titles and three Ironman championships.
After spending a red-shirt year at the University of Minnesota, Cooperman transferred to Lehigh University. During his first season (2002-03) of wrestling for Coach Greg Strobel he went 15-2 in dual meets and won his first EIWA championship. As a sophomore, Cooperman finished as the runner-up at the EIWA championships and in 7th place at 141 pounds at the NCAAs. During both his junior and senior year, Cooperman won the 141-pound title at the EIWA tournament and the 3rd place trophy at the NCAAs.
He graduated from Lehigh in 2006 with a degree in Psychology and an overall college career wrestling record of 99-12.
After graduation, Cooperman turned to coaching wrestling as his career choice. He spent three years as an Assistant Coach at Cornell University – the EIWA championship team all three seasons. He was also a member of the coaching staff at Rutgers University and the University of Illinois prior to assuming the head coach position at the New York Regional Training Center, where he led the team to the US Open title.
Recently, Cooperman coached two wrestlers to World Titles – Kurt McHenry, a two-time Junior World champion – and Kyle Dake to his first Senior World Championship in 2018.
Cooperman is now a Coach here at Buxton Athletic Training Center, while working at Interstate Waste Services as an Account Manager. He currently resides in Pompton Lakes, NJ with his wife LeAnne and his two young sons, Caden and Cameron.
Joe Rivera
Coach Joe Rivera brings a wealth of knowledge from his 25 years of wrestling coaching experience coupled with his black belt in Jiu Jitsu. Coach Joe is a former state qualifier for Saint Joseph's HS of Montvale and has been building strong fundamental foundations for BATC novice wrestlers for many years.