14,000 Square Feet of Training in Randolph, NJ
Buxton Athletic Training Center is one of the largest wrestling training facilities in the world. Guided by direction from Coach Jeff Buxton, a decorated international wrestling coach, who has made his name training countless high profile athletes to Olympic wins, and involvement with the Blair Academy for many years, this center is built with athletes at the forefront.
With 4 full-size wrestling mats, a private practice studio, and fitness strength training facility, wrestling pro-shop, massage therapy, and cardio room, the BATC has plenty of space for wrestlers and athletes of all skill and age. Classes and private lessons provide continuous wrestling, conditioning, competitions, and large events, camps, and clinics.
Our wrestling program is geared for all skills with classes throughout the week. Wrestlers receive top-tier training from established decorated, and ranked coaches such as Mario Mason, Hudson Taylor, and multiple Olympic gold medalist Jordan Burroughs. Our coaches are leaders in wrestling.
4 Matted sections, perfect for wrestling and tumbling, special events, and more
1 Private matted section, perfect for Jiu Jitsu, martial arts, and more
Quiet room, hosts a unique sleep pod, massage therapy by Brynn Bennett
Strength training facility has free weights, dumbells, sandbags, ropes, pull-up bars, tires, weight sleds, and more!
Boxing and cycling cardio room
Get all of your gear at the Buxton Pro Shop!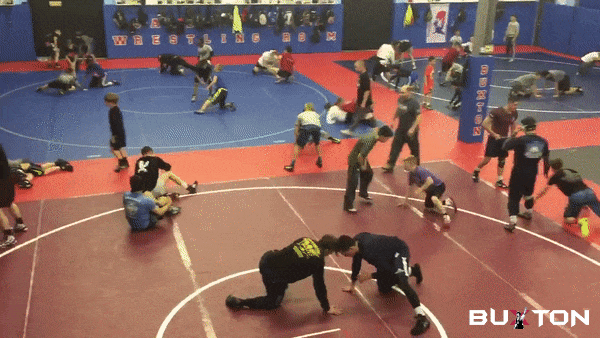 Wrestling Memberships Available!
Join BATC Now (Select Unlimited Arrivals) ➞