Internationally Recognized Wrestling Coach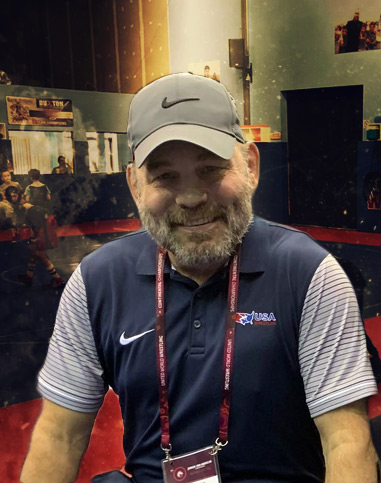 Jeff Buxton was a coach and math teacher at Blair Academy starting in 1982. At first, Jeff coached both lacrosse and wrestling at Blair, but eventually, he focused on wrestling becoming co-head wrestling coach in 1984, and head wrestling coach in 1991.
In 2006, Jeff Buxton was awarded the prestigious Lifetime Achievement Award by USA Wrestling during a tribute from the American wrestling community among major Olympic donors. Coach Buxton's past wrestlers have continued to win over 30 matches at NCAA events. He has coached five All American places to date, which include two first place, one second, and one third-place winner.
Coach Buxton wrestled for the University of Rhode Island and was the Outstanding Wrestler at the 1980 Northeastern Regional Trials for the United States Olympic Team. He is a member of the Rhode Island Hall of Fame and in 2009 was selected as the first-ever National Wrestling Coaches Association (NWCA) "National Prep Coach of the Year," an award he won twice more, including in 2012.