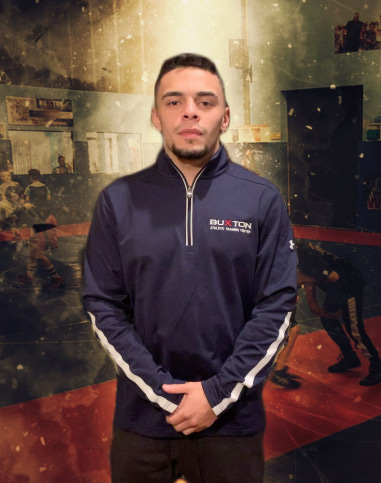 Buxton Athletic has Head Coach Jay Albis at the helm. Jay assists our facility's day-to-day operations, keeps our members up to date on our social media, and somehow finds the time to provide private lessons.
A Johnson & Wales University graduate, Jay Albis has most recently been named Male Athlete of the Year by Worlds Unlimited, one of the nation's oldest and most active athletic media groups, making Albis the first JWU to earn this award.
Coach Albis is also a two-time NCAA title winner at 125 pounds, as well as NCAA National Champion, and three-time wrestling All-American. Jay is named Outstanding Wrestling at the 2019 NCAA Championships and finished his career at JWU 152 wins.
High School
2x New York State place winner
New York State Finalist
Super 32 place winner
College
3x Region champion
3x All American and National finalist
2x National Champion
2019 NCAA most outstanding wrestler
Johnson and Wales All-Time wins leader (152)
2x New England Wrestling Association (NEWA) wrestler of the year
2x Johnson and wales Athlete of the year
Words unlimited male athlete of the year 2019